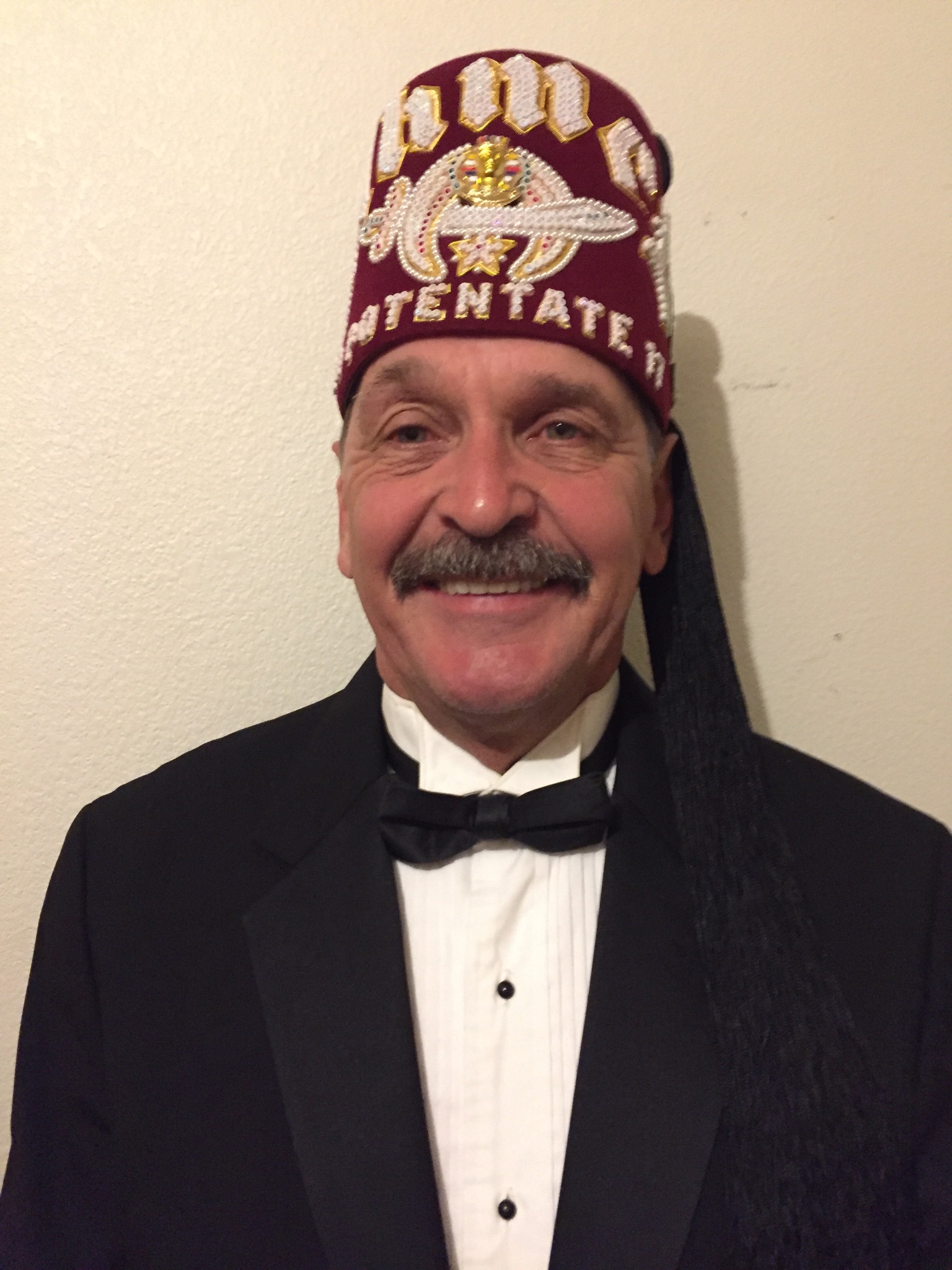 Potentate Gerald Douglas Girard was born on August 23, 1956, in Norway, Michigan, he is the Son of Ferdinand and Marilyn Girard.
He graduated from Kingsford, MI. in 1975 and joined the U.S Air Force in February of 1976, finishing his tour April of 1980. He started working in the woods and construction till 1984 then went into sales management.
Gerald married Kathy Gendron in October of 1982. They have four daughters,
Kaurie, Sarah, Melissa and Katelin.

Gerald was hired by the city of Norway on June of 1986 as an apprentice
lineman. He now is still employed by the city of Norway as their Hydro/Utility Tec.
Potentate Gerald's hobbies are hunting, fishing hiking, and enjoying nature. He loves being out at his camp away from all the noise of the city.
Potentate Gerald was raised a Master Mason on October 15, 2005.

He is twice W.M. of Norway Lodge 362 for the years of 2008 thru 2011 and is currently their treasurer.
Potentate Gerald is also a 32 degree Scottish Rite member of the Valley of Marquette, a member of the
Escanaba Commandery No. 47. He also is a Past President of Ahmed's Interstate Shrine Club, He was twice Governor of Upper Michigan's York
Rite College No. 40, member of the Royal Order of Jesters, and a member of the Son's of the American Legion. He is also a member of Ahmed's Gentlemen's Club where he serves as Chaplin, a member of our clown unit and mini
hog's unit.