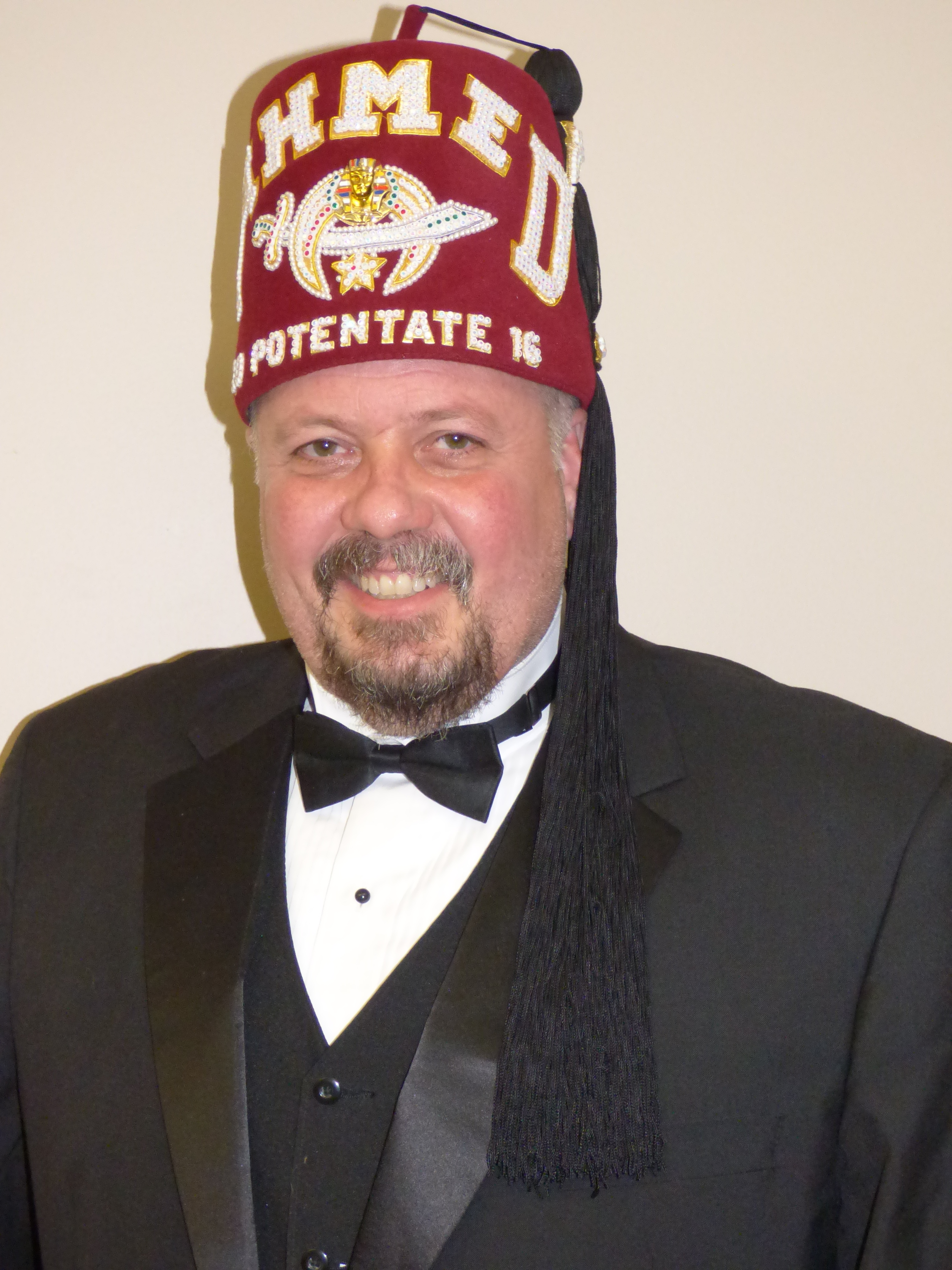 Brian Keith McEachern was born in Marquette, Michigan, on October 13, 1968, the son of Herbert and Rena McEachern of Marquette. In August of 2007 he married Kena Mitchell from Paradise, Michigan. Along with Kena came two beautiful children, Joshua who is now an apprentice Lineman in Lower Michigan and Jessica a Sophomore at the University of Michigan. Brian is currently employed by the Michigan Department of State Police for the last 24 years and is currently the Communications Director of the Negaunee Regional Communications Center.
Potentate McEachern was raised a Master Mason of Lakeside Lodge 371 in 2010 and became Master of the Lodge in 2013. He is a member of Escanaba Commandery of Knights Templar, a member of the Scottish Rite Valley of Marquette, as well as a member of the Upper Peninsula Court 180 Royal Order of Jesters.
Potentate McEachern joined Ahmed Shrine in 2010, and within moments was recruited into the Internationally Famous Ahmed Shrine Clown Unit by the Late Dick (Honky) Vivian along with his Grandson Ryan (Pappy) Engle. Potentate McEachern was first appointed to the Divan as Outer Guard by then Potentate Robert Morrison and nominated to Oriental Guide by then Potentate Tom Hogan. Brian is a member of the Hillbilly Jackpine Clan 101, Tri-City Shrine Club, Hiawatha Shrine Club, Ahmed Clown Unit, Motor Corps and the newly created Ahmed Gentleman's Club.